A cool garage design can really add to the aesthetic appeal of your home. Everyone likes the idea of building onto their home in some way or another, but when it really comes down to the decision, it isn't an easy one to make. We want to help you decide, os let's discuss some cool garage designs, garage organization ideas, and some of the involved costs to build a garage.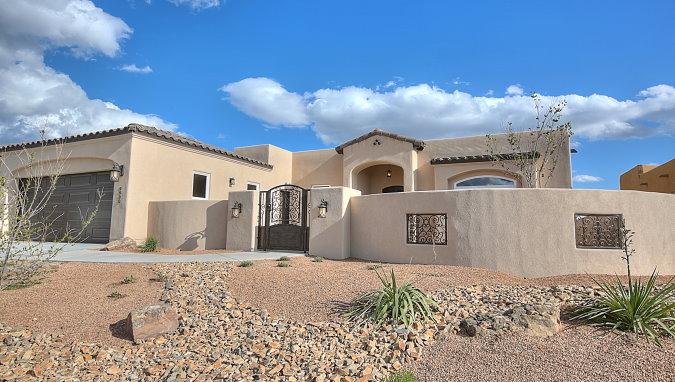 Your vehicle is a big expense. A garage will help protect the value of your vehicle by protecting it from the elements, but it also offers a great place to organize tools, store seasonal items, or build a garage workshop. One popular idea that many homeowners enjoy is to build a garage that comfortably houses multiple vehicles as well as a workshop.
Garage Design Ideas
Size: How big does your garage need to be? Most homeowners choose to build the garage several feet larger than they need for their existing vehicles. This provides the opportunity to add additional vehicles or simply use the space for storage.
Tool Storage: Do you like to tinker with mechanical objects or have a hobby that takes a lot of space, like flying model airplanes or golfing? You may do well with a large wall with pegboard so you can organize all of your tools.
Seasonal Storage: Do you have closets packed full of ski equipment during the summer and scuba diving equipment during the winter? Every homeowner needs a space for seasonal storage, even if it's just for seasonal clothing items. Clear out those closets, and create storage in your new garage.
Multi-Purpose: Would you like to include a small studio apartment or a mother-in-law suite? Take this opportunity to build a much-needed spare bedroom or small apartment over the garage; it would be much less expensive to tackle it now instead of later.
Custom Garage Costs
A regular, run-of-the-mill garage may cost as little as $5,000, but you aren't going to get any customization at that price. I'm afraid I can't really even give a ballpark figure without speaking with you in person and getting a good idea of what you need in a garage. The prices of specific materials must also be taken into consideration.
Who Should You Call?
You need a construction company with experience building custom garages if you plan to design your own. We take care of your garage needs from dirt to roof ridge. We are a full service company, so we do everything from excavation to pouring the floor, working with electric and plumbing, and building the entire structure to your specifications. What are your garage plans? Do you need a workshop or lots of storage options? Would you appreciate seeing a 3D rendering of your garage design? Tell us your thoughts, we'd love to hear from you!